Why Do Veterans Have an Increased Risk of Addiction?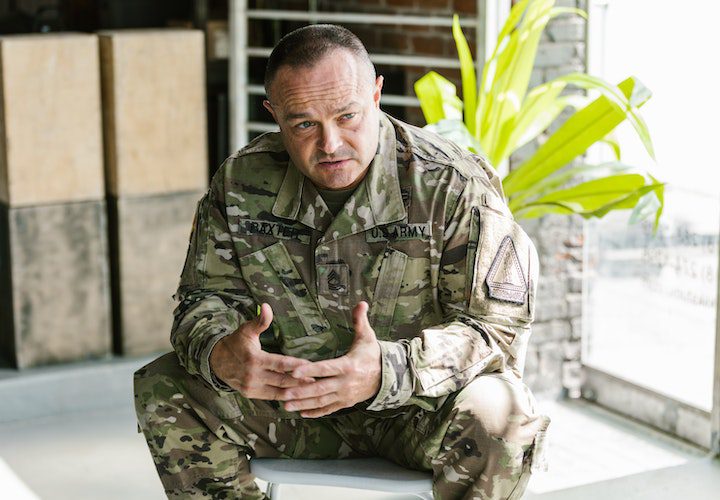 Veterans take on some of the most challenging experiences in an effort to help others. No matter what reason they had for entering the military, they committed their time and skill to others, often with the risk of great sacrifice. The emotional exhaustion that can result from this work puts veterans at a higher risk of struggling with drug and alcohol addiction.
What Are the Statistics on Veterans with Addiction?
A significant underlying cause of addiction in veterans is the presence of post-traumatic stress disorder (PTSD). It's a condition that occurs when the brain does not process trauma in an effective manner, leaving emotional and psychological scars behind. Traumatic experiences may include suffering a severe injury, watching a friend die, or witnessing trauma in other forms.
The U.S. Department of Veterans Affairs shares a number of statistics on veteran addiction and PTSD:
2 out of 10 veterans who suffer from PTSD will also suffer from substance use disorder (SUD).
For those veterans who served in Afghanistan or Iraq, 1 in every 10 report problems with alcohol or drugs.
1 out of every 3 veterans who seek out help for SUD also struggles with PTSD.
Why Are Veterans at a Higher Risk for Addiction?
Often, people who have PTSD will use alcohol or drugs to self-medicate the symptoms. Having a drink can calm the anxiety and stop a racing mind. Some drugs can help to make sleep possible or easier when it may not be otherwise. Substances may help people with PTSD to "check out" of difficult mental health situations and relationships, at least for a short while.
Those with untreated PTSD and SUD are likely to develop ongoing problems, including:
Difficulties with relationships
Health problems
Inability to work
Inability to stay in school
Difficulty managing everyday tasks
Over time, both conditions worsen without treatment, making it very hard to control the situation.
You may be struggling with PTSD if you have symptoms such as:
Negative thoughts and moods on a consistent basis
Avoidance of certain people, places, or things, or discussions about certain events
Intrusive thoughts of distressing memories and flashbacks of what you experienced
Reacting at a more intense level than what could be considered "normal," including with aggression, verbal abuse, or anger
Other Causes of Addiction in Veterans
While PTSD is a common underlying reason for addiction in veterans, it's not the only one.
Chronic Pain – Some veterans struggle with SUD because of the medication they need to control pain, perhaps from significant injury. Opioid pain medications are highly addictive, and the body and brain can quickly build up a dependence on them.
Mental Health Disorders – Untreated mental health disorders, such as depression and severe anxiety, can also put you on the path to using drugs and alcohol as a coping tool. If you are using these substances as a way to control the way you feel or think, that could be a sign of an underlying mental health disorder. If you're feeling constantly worried, angry, or sad, know that help is available. You don't have to feel this way.
Life Adjustment – Another reason veterans may be at a higher risk for drug and alcohol addiction is the difficulty of adjusting back to civilian life. It can be hard to feel at ease in relationships with friends and loved ones who have not experienced what you have. People change over time, and reconnecting isn't always as simple as a hug. Finding a job can present similar barriers. These life adjustments can prove overwhelming, leading some to use substances to cope.
Veterans Are At Risk, But Treatment Is Effective
At Victory Addiction Recovery Center in Lafayette, Louisiana, we provide a Veteran-Ready drug and alcohol treatment program called Tactical Recovery that helps veterans work on underlying challenges to bring about long-term recovery. We can help you.
Share This Post: