Louisiana Drug Rehab – Get Help Now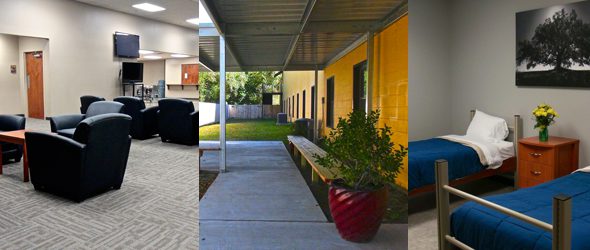 Are you or someone you care about struggling with addiction? You are not alone. Millions across the United States are battling addiction. Many need help to quit, but they don't know where to start.
Victory Addiction Recovery Center (VARC) can assist you with finding the help you need. We are a Louisiana drug rehab with diverse programs, so you can find one that best suits your needs. We also accept many insurance plans.
Individualized Addiction Recovery Tailored to Your Needs
Often the process begins with alcohol and drug detoxification. Detox treatment will begin once you are admitted, and we can help you to detox from any substance. Our dedicated team of professionals will care for you 24 hours a day to ensure you're comfort and safety through the detox process.
In our Louisiana drug rehab, we offer inpatient treatment as well as outpatient programs. Our inpatient program can be anywhere from a two-week to a forty-five day stay and includes many treatment approaches such as individual, group, and gender-specific therapy and instruction. Twelve-step meetings, spirituality and meditation groups, physical training, and dietitians, can be accessed by the client. Our objective is to treat clients holistically.
Another part of the inpatient program at VARC's Louisiana drug rehab is "Family Week". During this program, family members will be educated about addiction and how to support their loved one on their recovery journey.
Near the end of your inpatient stay at Victory, our treatment team with work with you to make a continuing care plan. It may be that you transition to Victory's PHP or IOP program, which are both local in our Louisiana drug rehab. Victory is also connected with many sober living resources across the country.
Outpatient Addiction Treatment That Fits into Your Schedule
Our outpatient program allows patients to still participate in work or school. The outpatient program sessions are held at night three times a week for eighteen weeks. Once admitted, you will meet with one of our clinicians for orientation. The outpatient program includes the support system with monthly family nights as well as sponsor nights. This is to help aid the client into learning to live a life of sobriety.
Victory also has an alumni group of people on their journey of recovery lending support to one another. Every client that completes the inpatient or outpatient treatment will be invited to be a part of the Alumni events.
Get help now. Call (337) 456-9111 anytime or you may send us an email for more information about VARC's Louisiana drug rehab.