Addiction Treatment Center in Louisiana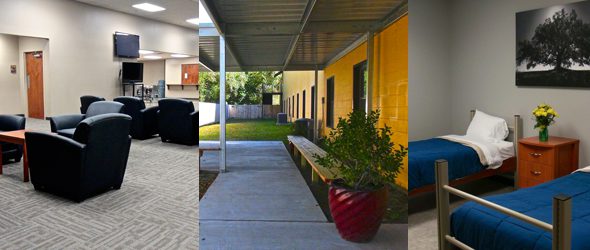 Addiction can be described in many different ways. What can't be described quite as distinctly is how it feels to be an addict. Addicts often feel defeated, guilty and ashamed. Those are only a few words, and words can only scratch the surface. People battling addiction are trapped in a vicious cycle. It consumes their lives. They are often caught up in the delusion that they could quit if they really wanted to quit, or they really want to stop but have found they've formed a habit they cannot break. It is heartbreaking for all involved. Both the addicted individual and the people close to them start to lose hope. The result of an addiction in a person's life is destruction of all the things that matter most to them. They are in a fight for their lives. Treatment may be necessary to both educate and equip an addicted individual with the necessary tools for successful recovery from addiction.
Start Recovering Today. We Can Help.
Victory Addiction Recovery Center (VARC) is an addiction treatment center in Louisiana. We specialize in the treatment of both alcohol and drug addiction, and we accept many insurance plans We have the means necessary to aid an addict on their road to recovery. Often, alcohol and drug detoxification is needed, with 24 hour monitoring. At VARC, we have qualified and dedicated staff to help the addicted individual through the detox process safely and comfortably.
VARC offers both inpatient addiction treatment and outpatient programs. Our inpatient addiction treatment center in Louisiana is a more intensive process that can last anywhere from 2 weeks to 45 days. It also includes the "Family Week" program that assists with educating the family about addiction and how to support their loved one in the recovery process. When the client is close to completing the inpatient program, the treatment team will work diligently to create a continuing care plan. This can mean a transition into the PHP or IOP programs, and then possibly a sober living location.
We Offer a Flexible Outpatient Program
While VARC is an addiction treatment center in Louisiana, we are connected to many sober living resources across the country. Our outpatient program is a nightly program that is 3 nights a week for 18 weeks. The outpatient program is more flexible. It allows the individual to still attend work or school. It also incorporates the support system by holding monthly family nights as well as sponsor nights.
Addiction treatment can be the first step in ending the painful cycle of addiction and recovering from the devastating effects of addiction. Victory can help you to take that vital step.
For more information about VARC's addiction treatment center in Louisiana, call (337) 456-9111 anytime or you may email us.