Alcohol Addiction Treatment Louisiana
Many people struggle with alcohol dependency and find that quitting altogether, on their own, is too difficult. If you or a loved one has decided to seek out help for an alcohol addiction issue, Victory can help. At our alcohol addiction treatment center in Louisiana, we offer a variety of programs to get our clients on the road to lifelong recovery. We have a dedicated team of experienced, licensed clinical and medical staff that is committed to full family recovery. We believe in restoring dignity and self-worth by providing the skills necessary to navigate life successfully in sobriety.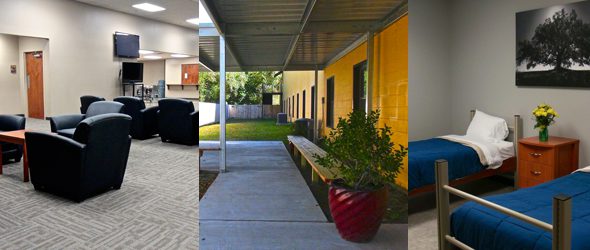 Treatment
Some individuals will require the Detoxification process, which is monitored around the clock by our expert healthcare professionals, ensuring a safe and comfortable experience. Once clients are physically healed, we begin to focus on other aspects, such as mind and spirit. Treatment programs are tailored to meet the individual needs of each of our clients. Our residential Inpatient Addiction Treatment program includes individual, group and gender-specific therapy and education, as well as 12-Step meetings, spirituality and meditation groups, physical training, and dietary guidance. We believe in treating the whole person and integrate many holistic methods of therapy into our treatment model. The Residential phase of our program can last up to 45 days, and your treatment team will help you figure out what the best course of action is for your particular situation.
Family Support
Our alcohol addiction treatment center in Louisiana also incorporates "Family Week" into our residential program. We feel that a strong support system is an important part of recovery. Often times, family members are at a loss as to how they can best support a recovering addict and how best to help themselves. We offer films, lectures and group discussions that are used to educate family and other loved ones about addiction.
Outpatient
The next phase of our comprehensive treatment program is our Intensive Outpatient Program. The IOP phase is held three nights a week, for twelve weeks. Clients will benefit from the flexibility of evening classes, while still receiving the support of group, individual and family therapy, as well as education, relapse prevention, spirituality and 12-Step classes. Aftercare is also available to Victory clients for up to a year. Clients participating in aftercare can attend outpatient group sessions as well.
If you or your loved one would like more information about Victory's alcohol addiction treatment center in Louisiana, please call us at 337-456-9111.