Meet Our Staff: Katie Buller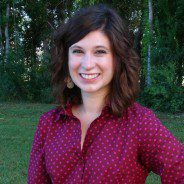 Katie Buller-Counselor
Why did you become a counselor?
I was inspired, at a young age, by the wisdom and guidance offered to families through Dr. James Dobson; I became interested in helping others become empowered to live lives free from things that hold them back from their full potential.
Something that no one really knows about you?
I'm a spy…but, shhh…don't tell anyone.
What musician are you listening to right now?
Rend Collective
Favorite movie?
Facing the Giants and Finding Nemo
Favorite food?
Bacon Cheeseburgers
What is your approach to counseling?
While the cognitive-behavioral approach is one of my preferred theories, I think it is important to offer a client-centered approach. By listening to and observing the client, I assess and determine which theoretical approach will be most helpful to each individual.
Worst habit?
Pinterest
Pet Peeves?
Procrastination (in myself and others)
Favorite part of your job?
One of my favorite parts of this job is being able to see our clients make personal breakthroughs and grow into the best version of themselves.
Proudest moment?
Finishing the Tough Mudder
Share This Post: