Victory Alumni Big Book Study
Date/Time
Date(s) - 04/01/2019
6:00 pm - 7:00 pm
Location
Victory Addiction Recovery Center
111 Liberty Avenue
Lafayette, LA 70508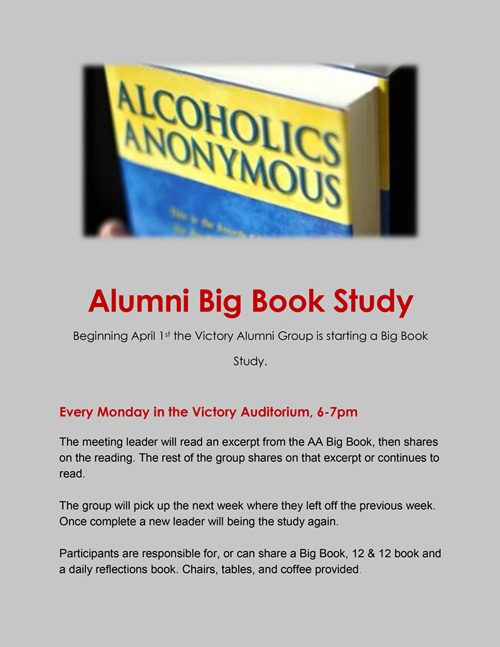 This group meets every Monday night starting April 1, 2019 and is led by Victory Alumni members. The meeting leader will read an excerpt from the AA Big Book, then shares on the reading. The rest of the group shares on that excerpt or continues to read. The group will pick up the next week were they left off the previous week. Once complete a new leader will being the study again.
Participants are responsible for, or can share a Big Book, 12 & 12 book and a daily reflections book.
The group will meet in the Victory Auditorium. Chairs, tables, and coffee provided.