How to Choose the Best Rehab for Your Needs
Getting help for alcohol or drug addiction is a life-saving and life-changing decision.
It could mean rebuilding your future to improve relationships, your career, and your education. Yet, to achieve these goals, you have to choose a treatment program designed to meet your individual needs. Each person who enters into a drug or alcohol treatment program requires an individualized plan.
How do you choose a program that's right for you?
A Professional, Skilled Staff
At the heart of any program's success is the staff providing care. When comparing drug and alcohol treatment facilities, this should be one of the areas of consideration because of the importance and value it provides to you. The team's skills define your ability to work through complicated topics and to manage pain relief well.
At Victory Addiction Recovery Center, we work closely with our staff to create comprehensive, cutting edge treatment programs that address the needs of our patients. Our licensed staff has decades of experience. Our counselors, addiction specialists, and medical providers are there to help you from the detox phase through to recovery. A caring, respectful environment is also always provided to our patients.
Comprehensive Inpatient Care
Many men and women struggling with a substance use disorder struggle with trying to overcome their physical and mental health challenges in their home environment. An inpatient care program works to eliminate at least some of these risks for a period of time, facilitating an opportunity to work on recovery skills in a safe environment. Inpatient treatment programs are a critical component to recovery success because they allow for counselors to work hand-in-hand with patients throughout the day.
At Victory Addiction Recovery Center, we offer a comprehensive inpatient treatment program. For two weeks or up to 45 days, patients receive outstanding support to help each person to see improvement. Individual, group, and gender-specific therapy programs are available. Each person receives access to daily 12-Step meetings, physical training, spirituality care, and dietary guidance. With a full medical staff on hand 24 hours a day, along with a team of psychiatrist and psychologists, each person in these programs is getting care designed just for their needs.
Since addiction doesn't discriminate, many people benefit from programs designed around their professional occupations. This type of setting can help people to cope with addiction and the complexity this adds specifically to the type of job they work in on a daily basis. For many high-stress jobs, having coping mechanisms in place for effective treatment becomes critical.
When you enroll in Victory Addiction Recovery Center, one of the program options available to you is our professionals program. This program has the goal of helping to educate and support you, as well as provide assistance for a successful transition from recovery back to work. The program goes beyond just providing counseling, but also offers progress tracking for each person. This specialized back-to-work program can help you to not only step back into your career, but also to learn how to deal with that job as stress increases.
A Program Designed to Treat Clients with Dignity
Drug and alcohol addiction treatment is never about blame. It is never about shaming. Rather, it should always be focused on forgiveness, support, and moving forward. As you consider available treatment programs, ensure the program itself has a foundation of providing programs based on treating you, the patient, with dignity and respect. While you may believe this is always present, some locations can offer a far better approach to meeting your individual needs.
Our team at Victory Addiction Recovery Center takes pride in always treating patients with respect and dignity through any care program you enroll in with us. A component of this is providing personalized care to you, with a treatment plan capable of addressing the individual goals and concerns you have. From here, we always treat you like you are valuable. We strive to create a healing culture that never shames you or judges your past or your current situation.
Access to Family Care Support Groups
It isn't just the individual that is struggling with addiction, but also his or her family. Families often hold some of the pain that addiction creates. Some of the best treatment programs offer care that extends beyond your needs and reaches towards your family as well. To achieve this, they may include family in the rehabilitation process, helping you now while you are in recovery but also later in aftercare.
This is something we strongly believe in as well. Victory Addiction Recovery Center provides a family care support group that's there to help family members and individuals with an addiction to work together towards recovery. A key component of this care is helping with codependency.
No-Risk, Confidential Consultations
When addiction is in your life, creating havoc and limiting your future, it's time to make a change. Compare drug and alcohol treatment programs carefully to find one that offers comprehensive care and treatment.
Victory Addiction Recovery Center takes most forms of insurance and offers a no-risk, confidential consultation over the phone. We'll take the time to help you get the care you need to move forward with your recovery journey.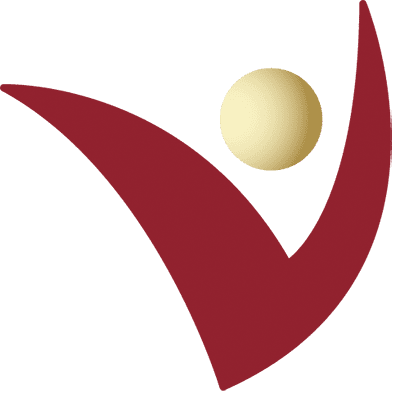 To learn more about our programs at Victory Addiction Recovery Center, addiction detox center in Louisiana, please
contact us
anytime at
(337) 456.9111
.
Share This Post: