At Risk of Overdose? How to Get Help

What Is a Drug Overdose?
A drug overdose occurs when the body cannot tolerate the amount of drugs or alcohol consumed and starts to shut down. Some drugs, such as opioids, naturally depress the heart rate, breathing rate, and brain function. Other drugs, such as cocaine, stimulate very fast heart rates, eventually causing the heart to stop.
Are you at risk for an overdose? You may be, if you are misusing drugs, including both illicit and prescription drugs. For many people, an overdose feels like something that happens to someone else, not them.
But statistics from the U.S. Centers for Disease Control and Prevention show that drug overdoses are increasing. It is estimated that 100,306 people died as a result of an overdose in the 12-month period ending April 2021. That is a 28.5% increase in the number of deaths from overdose in the prior 12 months. Of those, an estimated 75,673 were due to opioid use. Cocaine overdoses also increased during this time.
You May Be at Risk for an Overdose
An overdose can happen to anyone at any time. It doesn't require the consumption of a very large dose of a drug. It doesn't always happen when a person is binge drinking. You may be at a higher risk for overdose in these situations:
Your first-time use of a prescription medication not written for you.
When you take a larger dose of a drug you've taken for some time.
When a bad batch of opioids contains a lethal dose of fentanyl that you had no idea was there.
When your tolerance grows, requiring you to use more of the substance to get the same results.
When you mix drugs such as opioids with sleeping pills or anxiety medications.
When you suffer from poor nutrition, a weakened immune system, or heart problems (whether you are aware of them or not).
When you're dependent on drugs, experiencing intense withdrawal symptoms and cravings when you don't take them.
What Can You Do About This?
Addiction and dependence are progressive conditions for many people. That means that, over time, you're going to see your health worsen as your drug use increases. Your body cannot tolerate large doses of these toxins, and an overdose is likely to happen if you reach a critical level.
Taking action now may provide you with the support you need to recover. Though it may seem hard to do, your first step is to reach out for professional help.
When you contact our drug and alcohol treatment center in Lafayette, LA, we'll be there to help you through this. Treatment may include:
Helping you to detox without the pain and cravings that often come with this process
Providing you with a safe, drug-free place to live while you work through your addiction
Working closely with you to better understand your needs, including support for mental health challenges you may have
Providing you with ample access to therapy so that you learn how to avoid drug use in the future
Your drug and alcohol treatment plan is dependent on your specific needs and goals. Our team is here to support you through that process. There's no judgment here. Rather, we work closely with you to better understand what your needs are, why you are facing these challenges, and how we can support your long-term recovery.
Make the Decision to Not Become a Statistic
Substance use disorder is a complex condition impacting most facets of your life, health, and mental well-being. Yet, treatment can help most people to turn this around. Recognize the benefits that come from getting treatment:
Eliminating the risk of overdose death (as long as you stop using for good)
Enabling your body to start healing from the damage addiction created
Addressing the underlying mental health and other challenges you have that may have put you on this path
Rebuilding important relationships through forgiveness and communication
Developing a stronger outlook on daily life – learning more about yourself in the process
Creating a way forward for you, perhaps with new skills and an ability to obtain a job or go back to school
We Are Here to Help
There's no limit to what you can accomplish when you make the decision to get help for addiction. With treatment, you can define where your future takes you. Victory Addiction Recovery Center is available to support you in this process today.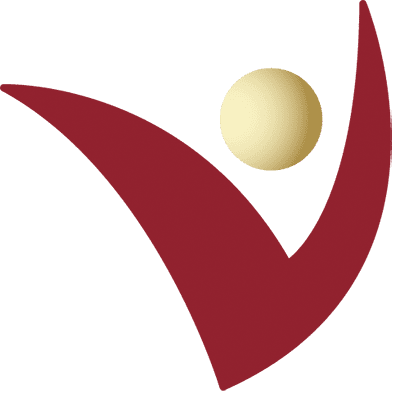 Are you looking for inpatient addiction treatment in West Texas? To learn more about our programs at Victory Addiction Recovery Center, please
contact us
anytime at
(337) 456.9111
.
Share This Post: